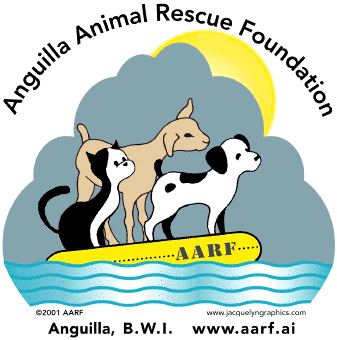 Newsletter
---
Volume 4, Issue 1 March 2004
---
The goal of this newsletter is to keep members and friends up to date on events and plans of the organization. If there is any particular topic you would like to see addressed in the newsletter, please send email to news@aarf.ai
IN THIS ISSUE
| | |
| --- | --- |
| | |
| | Pegasus Foundation Grant Approved to Support 2004 Spay/Neuter Activities |
| | |
| | |
| | |
| | |
| | |
| | |
| | |
| | |
| | |
| | |
| | |
| | |
---
Anesthesia Machine and Other Supplies Donated to AARF
In January AARF received a donation of a used anesthesia machine from the United States. Spearheaded by long time friends of AARF, Cheryl Tiffany and Bob Ball, the donation was made in two parts by a Butler representative and a local veterinarian practice. The container also included a number of medicines, antibiotics, needles and instruments that will assist our spay/neuter clinics.
Our many thanks to Sam Spinelli of Butler, Stoney Pointe Veterinary Hospital and Intervol for the donations. Also thank you to Sheila Haskins and Tropical Shipping for providing free freight to Anguilla.
We can't thank Cheryl and Bob enough for their continued efforts to support AARF and its goals. They continue to visit Intervol to search for items that would be of use to our clinics as well as try to find people to ferry items to Anguilla. We truly appreciate your support!
---
Pegasus Foundation Grant Approved to Support 2004 Spay/Neuter Activities
Press Release
The AARF Executive Committee was notified that a grant in the amount of US$2,500.00 has been approved by the Board of Directors of The Pegasus Foundation to support continued spay/neuter activities in Anguilla. The grant was a joint submission between AARF and Puppy Angels of New Hampshire. The total cost of the project is US$12,000 with Puppy Angels contributing $3,000 and AARF the balance of $6,500.
Based on the success of our 2003 pilot program and funding from The Pegasus Foundation and Puppy Angels, we plan to conduct 3 clinics during 2004 that will provide surgeries for at least 300 animals including both cats and dogs.
The Executive Committee would like to extend its sincere appreciation and thanks to both the Pegasus Foundation and Puppy Angels for their continued support of our programs.
---
Caribbean Cruise Raffle to benefit The Anguilla Animal Rescue Foundation (AARF)
and its ongoing programs including free spay/neuter clinics.
First Prize: 7 Day Southern Caribbean Cruise for Two* on Carnival Cruise Lines. Beginning July 10, 2004 leaving from San Juan , PR. Includes Round Trip Airfare from Anguilla to San Juan , PR.
Stops include: St. Thomas , Antigua , St. Lucia , Dominica , La Romana, San Juan .
Second Prize: Dinner for Two at Cap Juluca•s• Pimm's Restaurant
Third Prize: A DVD Player
Ticket Price US$25.00
Drawing: May 31, 2004

*Prize includes the cruise and airfare only. All other expenses are paid by the winner. All meals are included in the cruise. At least one traveler must be 25 years of age or older.

Tickets are available at the following locations:

Morlen•s•

Veterinary Hospital

Anguilla Techni Sales

Shoal Bay Villas

Ben and Dolly•s• Furniture

Or contact info@aarf.ai

MasterCard and Visa accepted!
---
Catching Up With Our Friends In Puerto Rico
While on a recent trip to Puerto Rico I had the opportunity to meet up with our friends from Second Chance Rescue, Puppy Angels and the cargo company who assist with our rescues. On January 26th I flew with 3 puppies into San Juan where Ronda Cates Moren met me to escort the puppies to a later Continental Flight to Boston. Mind you she drove 2 hours with her little son to accomplish this task! I then met up with her after she picked up Denise Labrie of Puppy Angels in New Hampshire. During that visit I learned all about Second Chance and the fact that it currently houses over 70 animals in the shelter. Denise was spending the weekend learning about the operation and assisting with rescues. While she was at it, Ronda picked up all of our crates that had been returned to Aguadilla and we forwarded them on a boat to Anguilla.
At the end of my trip Mary Ellen Nicoletti of the cargo company came along with her friends to San Juan where we finally got to meet each other for lunch. We were entertained with traditional Puerto Rican dances. It was a great experience as well. Mary Ellen is a real animal lover who does her own rescue missions and treats and fosters animals in her home until they are ready to fly or can be adopted locally. On top of her own work with rescues, she facilitates transport of animals for Save a Sato, Second Chance and AARF.
It is estimated that there are over 2.5 million strays in Puerto Rico. This is no small task for these dedicated animal lovers. We wish them every success in their work and thank them for all the support they have given AARF over the last year!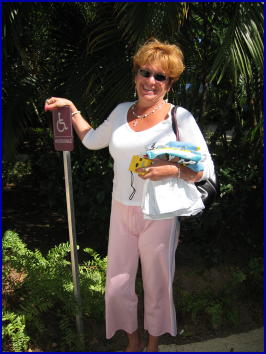 Mary Ellen Nicoletti in San Juan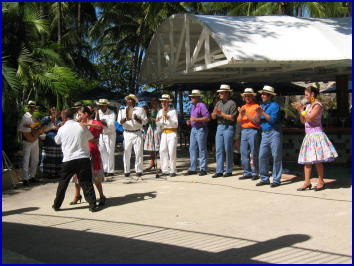 Exhibition of Traditional Puerto Rican Dance
---
On February 17th we mailed our Annual Report for 2003 along with membership renewal forms. At this time we are regularizing all memberships and they are due by March 31, 2004. If you did not receive this packet of information, please email us your information to info@aarf.ai and we will forward via snail mail or email.
Please note if you are a Life Time member or paid membership fees after the October AGM, no payment is due. The packet is purely for informational purposes or for you to share with someone else who may be interested in becoming a member.
Remember we are encouraging each member to sign up 5 new members this year!
Click here to view AARF's 2003 Annual Report
---
On Monday February 23rd AARF sponsored a Bingo Night at the Soroptimist Club. It was a great night with approximately 50 persons attending. There were many fun prizes and the spirit for the night was quite fun. Kathy Haskins and James Connor shared the number calling duties and both made the evening lively and fun.
Our many thanks to Lady Josephine Gumbs for the use of her bingo machine and cards as well as Alison Carty for assisting with the beverage bar. Further thanks to those who volunteered to work for the night including Jimmy Carter, Gayle Gurvey, Chris Carty, Suzie Donahue, Clarissa Gumbs and Jackie Cestero. Thanks to our little friends Serena and Simone for assistance with table set up! To everyone who donated prizes especially Christine Cutler of Vinissimo and her wine gifts, thank you so much.
Thanks to everyone who attended. And for those who didn't win..... there is always next time!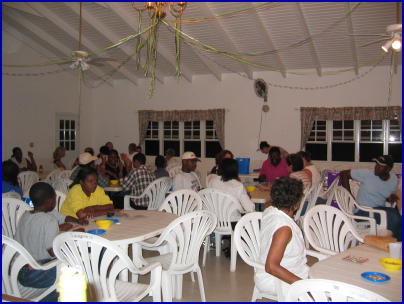 ---
AARF Participates in ABC Flower Show
On Saturday February 28th AARF participated in the ABC Flower Show. Wallblake House was filled with wonderful flower displays and many residents and visitors attended. Mimi Gratton and her daughter Mackenzie dropped off her rescue for the day.... Teddy the red footed turtle. It seems she found him wandering the road and he was about to get run over by a car. Knowing she was coming to the fair, she decided to drop him by AARF. Teddy has a new home with Chris Carty who has cared for these little guys before!
During the show a silent auction was held for the AARF dog house. The house was donated by students of the Albena Lake Hodge School to support AARF's goals. As you can see the house was a great favorite with the kids as well.
Syshim Richardson enjoying the house
Many thanks to our volunteers for the day Chris Carty, Suzie Donahue, Charles Blankenship, Sylvia McMeen. Also thanks to our tent set up crew: Steve and Suzie Donahue, Steve Hopkins and Sylvia McMeen and their visiting friends Susan and Ron Meservey from Chatham, MA.
Chris Carty and Suzie Donahue man the booth!
---
Friends of AARF Take Puppies to Puppy Angels
In January of this year Jennifer Godfrey contacted AARF to help rescue puppies going to Boston. She and her family and friends were planning a two week stay in Anguilla and volunteered to help by taking our puppies on the return flight to Boston. Arrangements were made for 3 animals to fly: a 1+ year old male who had been fostered by a visitor to Anguilla, an 11 week old female found at the dump fostered by Ellen Lee, and a 9 week old puppy from a litter fostered by Sandra Wallace and her family.
The night before their schedule departure Jennifer, her son Will, and her boyfriend Kevin came to visit the smallest puppy named Sid. Will instantly fell in love with Sid and showed great care in handling the little puppy. On March 1st they all traveled safely to Logan airport where they were met by Sherry Morrall of Puppy Angels. The decision was made that the Godfrey's would adopt Sid as a companion to their 11 year old lab beagle mix.
Our many thanks to the entire family for taking on the task of traveling with our pets and for giving Sid a new forever home!
Will Godfrey giving love to Sid the night before departure
Sid's Traveling Companions Gypsy Rose Lee and Sam. They will remain in foster care until adoption.
If you are interested in traveling with our adoptable pets from Anguilla to Boston please contact us at info@aarf.ai. There is no cost to you, but you will help give our little friends a second chance.
---
Thanks to the creative talents of Jackie Wavranek of Chicago, Il, AARF will introduce a new design for our merchandise in 2004. The Goats Rule concept was taken from our existing very popular logo and depicts a mother and baby goat in the grass. This will be an extension of our existing merchandise line. The new merchandise will be released mid March 2004 and will be available at Bartlett's Collection.
Remember the sale of our merchandise goes to support the ongoing care and treatment of Anguilla's homeless animals as well as our spay/neuter programs.
Our many thanks to Jackie for her continued support of AARF. She was also responsible for the AARF logo and shared her talents at no cost to the organization. Jackie is a commercial free lance artist who does work on logos, web sites and catalog production. She has designed logos for Sunshine Villas and Serenity Cottage here in Anguilla as well. You can view some of her work at http://www.jacquelyngraphics.com
Katie Donahue models our new doggie bandanas. Printing donated by CSS!!
These items will be available as soon as we find someone to sew the edges. If you are interested in donating some help with sewing, please contact info@aarf.ai
Thanks also to Caribbean Silk Screen for their production of our very popular merchandise. We wish Philippe a speedy recovery.
---
Pets Currently In Foster Care Await Adoption
Boots

These 2 adorable puppies age approximately 5 months are currently in foster care undergoing socialization. The female on the left is the most social of the two and allows you to pet her while she eats. She is very curious about people and quite nice.

The male shown below is a bit more reluctant to be social but is trying very hard and is especially close at food time.

If you are interested in working with either of these animals or adopting them, please contact info@aarf.ai

Blackie
This wonderful young man is currently seeking a new home with someone who is willing to spend some time socializing him. He is very sweet but reluctant to come too close. He loves playing with other dogs and is a real home body. What he needs is someone with patience and care.

Kathy reports that they have made progress in socializing Miguel. He can be petted and loved and is coming out of his shell. He is a great dog and with a little more time and care he will be your best friend!

Miguel is currently in foster care with Kathy Haskins at 497-2460. If you are interested in adopting this great dog, please contact Kathy directly.
---
Lloyd adopted Lassie in January 2004. Her new name is Sara. We wish them every happiness together and thank you Lloyd for giving her a forever home!!!!!
There were just too many great pictures of this adoption. Here is Demi (Sid's Sister) in her new home in Anguilla. Her new name is Kina and she is happily making friends with Tobie. Ah a boy and his dog!
---
Are you looking for a way to help AARF that doesn't require a big commitment of time or resources? If so, here is how you can help:
| | |
| --- | --- |
| | We are looking for people to foster animals while they await adoptions here in Anguilla or while they await travel to the US |
| | We are seeking help at the Morlen's Veterinary Hospital when we have animals, specifically to walk, socialize or play with them |
| | Do you know someone who has a dog or cat that can't afford to spay/neuter them? Sign them up for one of our free clinics. |
| | Donations of items needed for the care of the animals are always helpful. |
| | Donation of villa or hotel space to accommodate veterinary professionals who volunteer their time to work for free on our spay/neuter clinics |
Items Currently on our wish list include:
Newspapers

Plastic ice cream/cool whip type containers to send food with our dogs being transported

Puppy/Dog food

Kitten/Cat food

Plastic garbage bags

Paper towels

Gloves

Crates

Towels

Medical items for the clinics such as: suture material (size 0 1-0 2-0 3-0), sterile gloves, drapes, syringes and needles, antibiotics such as Doxycyline, heart guard, front line, leashes, collars
---
| | | | | | | |
| --- | --- | --- | --- | --- | --- | --- |
| Month | | Puppy | Dog | Kitten | Cat | Totals |
| Jan-04 | Admitted | 8 | 0 | 0 | 0 | 8 |
| * 1 carried from Dec 2003 | Adopted | 7 | 0 | 0 | 0 | 7 |
| | Euthanized | 1 | 0 | 0 | 0 | 1 |
| | Waiting Adoption | 1 | 0 | 0 | 0 | 1 |
| | | | | | | |
| Feb-04 | Admitted | 5 | 1 | 0 | 1 | 7 |
| | Adopted | 6 | 1 | 0 | 1 | 8 |
| | Euthanized | 0 | 0 | 0 | 0 | 0 |
| | Waiting Adoption | 0 | 0 | 0 | 0 | 0 |
---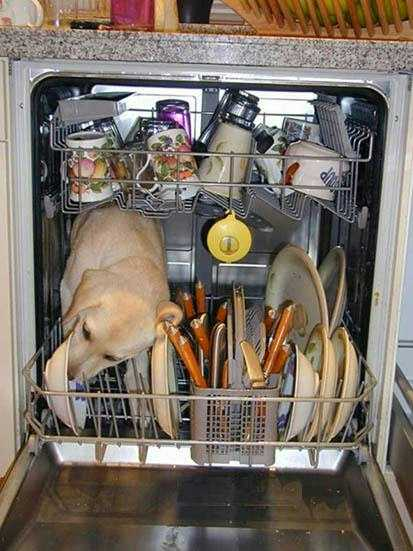 How a dishwasher works!
For you spa lovers.... sooo smooth
---