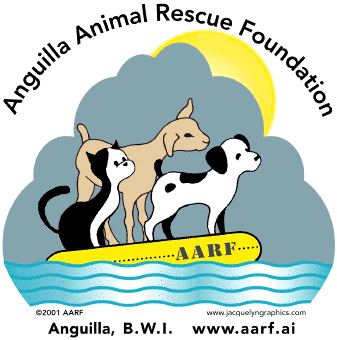 Newsletter
---
Volume 2, Issue 5 November 2002
---
The goal of this newsletter is to keep members and friends up to date on events and plans of the organization. If there is any particular topic you would like to see addressed in the newsletter, please send email to news@aarf.ai
IN THIS ISSUE
---
The minutes of the 2002 AGM are available here.
---
In early October, four more female puppies took a flight to Boston to Sherry and John Morrall and Puppy Angels. Two of the puppies were from a litter of 8 found at a construction site in the Sea Rocks area. The owner happily gave the pups to AARF on the assurance that they would go to good homes. The mother was spayed shortly after delivery. The other 2 pups at barely 8 weeks of age, were left at the shelter for adoption.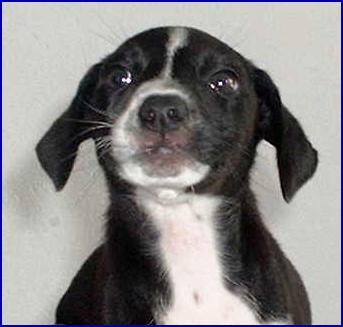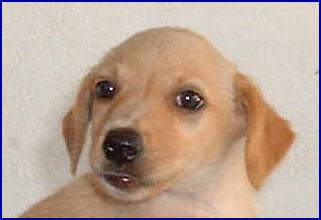 Billy Jean Crystal
Blondie Blackie
Despite a number of delays and close calls, we did in fact make it to Logan airport and found the Morrall's waiting at the baggage claim for us. The story of their journey will be detailed in the next Anguilla Life Magazine. We can report that three of the four pups have found new happy homes and Blondie is staying with the Morrall's for a bit of socialization as she is exceptionally shy!
We would like to thank in particular Mr. Carty of American Eagle for facilitating our trip and keeping all the puppies cool while awaiting their long journey.
The Morrall's currently have a high demand for puppies in New Hampshire. They would be grateful if anyone is going to the New England area if they could carry back puppies with them. Partial reimbursement for airfare and full reimbursement for the puppies' travel is available from Puppy Angels. If you are interested in participating in this operation, please contact info@aarf.ai
Sherry and John with puppies at Logan Airport
Kids and Puppies - Happy Halloween!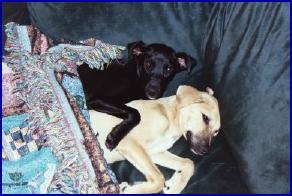 Just a little bit spoiled!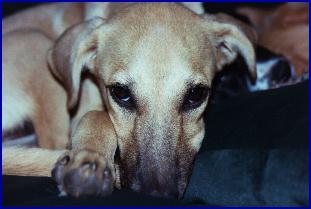 ---
After collecting a total of $1300.00, AARF was able to purchase a new Pentium 4 computer for handling statistics and management of AARF records. The computer should arrive in Anguilla in the next 2 weeks.
AARF extends its sincere thanks to Kathy Haskins for spearheading this project and raising the funds single handedly. Follow are a list of those who contributed to this cause. Our heartfelt thanks go out to all of you for helping AARF in this effort.
Paula Sherman, Kathy Haskins, Kelly Bryan, Jacquie Ruan, Fiona Curtis, Alison Carty, Joan Belin, Jackie Cestero, Barbara Owen, Michelle Owen, Jacquie Pascher, Catherine Orchard, Chantal Piazzi, Caroline Permuy, Michelle Fry, Helen Peabody, Reg and Alice Lake, Steve Donahue, Horhe Garcia, All Island Cable TV, Viviane Masshardt, Gabi Gumbs, Josephine Gumbs, Alex Ballin, Marianne Egel, Diane Carney, Janice Boston, Jacquie Connor, Jeanne Marie/Alex, Chris Carty, Cheryl 7 Bob Tiffany, Theresa Wendel
---
Puppies Available For Adoption
AARF has received an unusually high number of puppies this month seeking adoption. The 3 shown below are just an example of some of the puppies available to loving homes. If you are interested in becoming a parent to one of these sweet things, please call Amy at 497-4600 Monday through Friday from 9:00am to 1:00pm. Photos of all the puppies currently available may be seen on our Available for Adoption page. .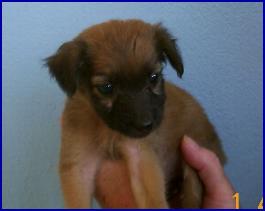 ---
Funding Received From Pegasus Foundation
The International Veterinary Association in conjunction with Puppy Angels, SLAPS and AARF have received a grant which will allow discussions to occur here in Anguilla on setting up a low cost spay and neuter clinic. A request for funds of US$6000 was granted in October 2002 to IVA. It is expected that representatives of IVA, Puppy Angels, SLAPS and AARF will meet in Anguilla in early 2003 for preliminary discussions on a way forward to a pilot program for assisted spay and neuter clinics here in Anguilla.
This is a very important step for AARF in that it will bring funding from outside the community to assist with the issues we deal with here in Anguilla.
AARF is grateful to have the support of these organizations and looks forward to positive discussions in 2003 and a great new working relationship.
---
AARF will once again be participating in the Soroptimist Craft Fair at the Governor's House on Saturday December 7, 2002. Anyone interested in volunteering for the booth should contact info@aarf.ai and note the times you will be available to work. Thank you for your support.